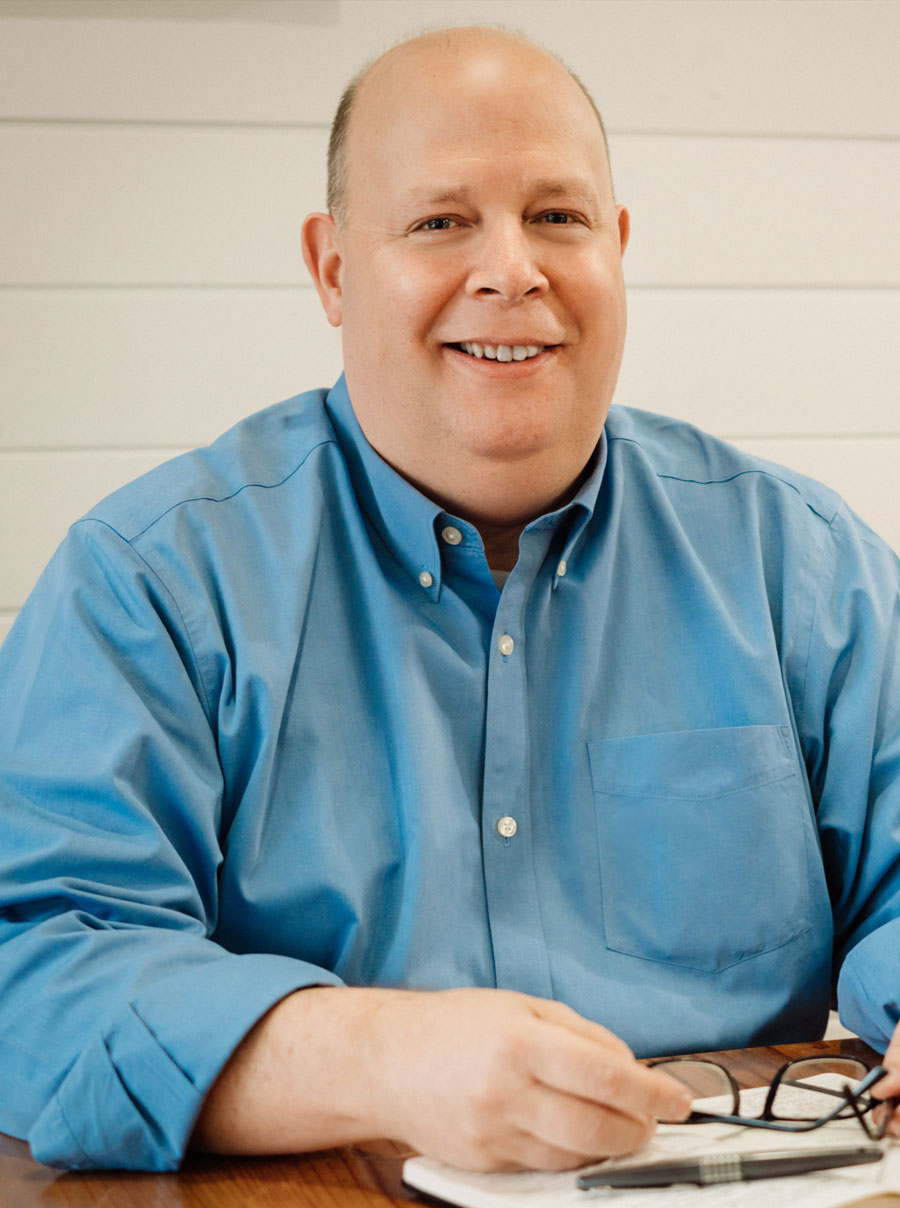 Bob Paden – Your Growth Coach
Hi, my name is Bob Paden, the Owner of The Growth Coach of North Indianapolis. I guide humble and hungry business owners whose plan isn't working through the transition to a "Next Level" business.
What's a "Next Level" business you may ask? It's a business with purpose, a "why," and that exists for more than just making money for the owner. It exists to create a legacy; not just for the owner, but for the entire organization.
I help owners move to the "Next Level" through an accountability partnership. What's an accountability partnership you ask? It's a long-term relationship that sits beside the owner or leader and works ON the business, not IN it, through a frequent and intentioned cadence to make continual improvements. It's about consistent personal and business growth.
I've learned over the years that I am what some call a Synergist, or an Integrator – a coach who enhances the effectiveness of an owner or leader and their team and increases the speed of change, bringing disconnected pieces of a business together into a cohesive scalable machine. And a connector – putting additional people in front of my clients at the right time to solve challenges that they simply cannot solve on their own.
Why engage me as a business coach?
I have a history of repeated successful experiences with increasing levels of responsibility in different locations, businesses, markets and parts of the world, locally and globally.
I have been effective at developing and scaling organizations and systems in four of the world's largest businesses (GM, Rolls-Royce, Qantas and Cummins).
I am an introvert with good social skills who focuses on creating long-lasting impact and have learned what it takes to succeed in an extrovert-focused world.
So, whether it's a leadership change, a market change, a transition, a planned entrance into new markets, preparing for future sale, getting your business unstuck or out of debilitating crisis, finding a work-life balance, redefining your business case or preparing for a merger/acquisition or family-owned business transition…I am here to come alongside you, support you, and make it happen.
I earned my B.S. Degree from Purdue University in Mechanical Engineering Technology and have worked in and around small, large, local and global companies such a Rolls-Royce, Cummins, Quest-Global and Qantas to name a few, including my own businesses of NewRiverz, TIER321 and now, The Growth Coach.
I'm passionate about my family, have been married for over 30 years to my wonderful wife Lori, a Registered Nurse, and have two children, one Purdue Alumni (Shelby) and another Purdue Junior (Eric). And I'm now truly enjoying an empty-nest lifestyle with Lori and our two rescued black Labradors, Murphy and Mo.
Think it's worth a conversation? Let's talk to see if there is a fit.
Just contact me today by sending me a message below and I will be in touch.
MEET THE NEW MEMBER OF THE GROWTH COACH NORTH INDIANAPOLIS TEAM!
Sherrell Smith
Prior to joining The Growth Coach, I owned a fitness franchise for 10 years, then most recently owned a business leading a team for 19 years. During my years in business as a national leader, I trained across the US, led the nation in personal sales and recruiting, as well as coaching others to the top 10 in the company. I thrive on teaching all facets of the sales cycle, including prospecting, sales/lead generation, follow-up, closing the sale, and sales conversion. My team of 150 was the top producing in the company. I also specialize in relationship development, DISC analysis, and how it elevates performance for a leadership team. It made such an impact on how I coached my team, that I am passionate about helping others achieve the same success!
I offer coaching services including group and one on-one-coaching, training, and workshops for business owners, sales professionals, management teams, managers, self-employed professionals, and more. I specialize in helping others achieve growth by overcoming fears, and teaching goal setting to reach their next level. I love encouraging others to see a straight path to success, discovering their roadblocks, and helping motivate them to achieve their goals. My degree in Public Relations, as well as years of coaching experience, helps others on their journey to advancement.
My husband Duane and I have been married 37 years, have 2 adult married children, and 3 grandchildren. I love being an active member of the Noblesville Chamber, St. Margaret's Guild (Decorator Showhouse), Young Life, and enjoy life on the lake and family time!
Set your business up for success now!
Contact The Growth Coach today at (317) 559-3900