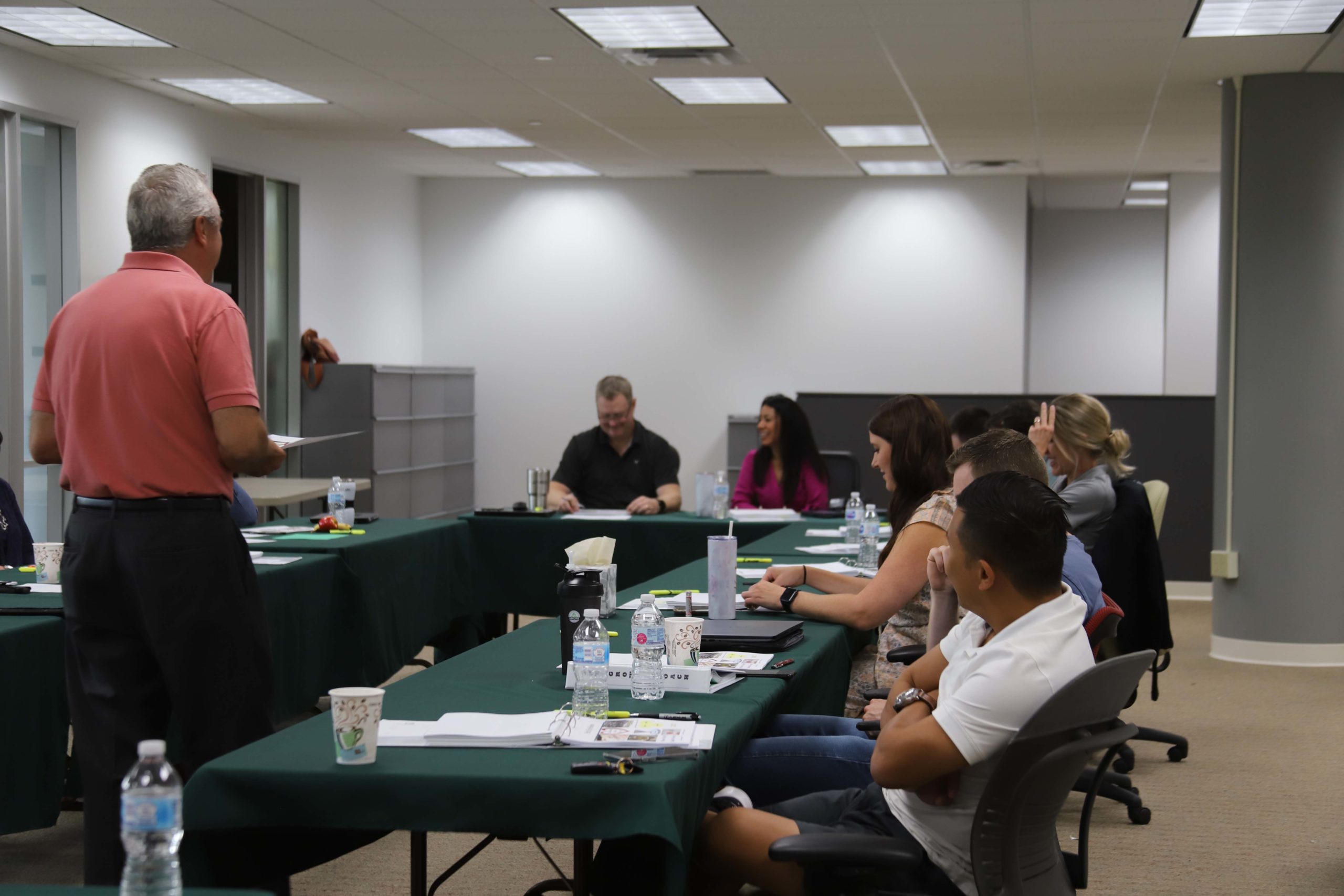 Become Invaluable to Your Clients
Over time, as differentiation based on products or "service" becomes increasingly difficult, being seen as a "Trusted Advisor" by your customers/clients is a compelling way to differentiate your company from your competition.
To reach Trusted Advisor status, specific behavioral patterns must be consistently displayed, and ingrained in your company culture, to provide the expert, innovative solutions and collaborative experience your clients crave and deserve. Beyond technical competence, Trusted Advisor behaviors create the kind of customer experience that is irreplaceable, tangible, and profitable – a sustainable competitive advantage.
The Growth Coach's Trusted Advisor Program will instill these behaviors into your team's behavior patterns by helping your team to discover the specific behaviors expected, ingrain them into their everyday roles and your culture, and build the skills to carry them out. Your team will apply these enhanced behaviors to internal customers as well, further contributing to your external customers' experience and building your internal culture to a more beneficial place.
This year-long, quarterly coaching program, designed for your employees that routinely interface with your customers, directly or indirectly, is interactive and application-oriented, building the skills and behavior patterns necessary for your team to reach a differentiating Trusted Advisor relationship level with your clients.
While the perception of truly being a Trusted Advisor is a differentiator, the additional benefits of attaining that perception by your customers provides a number of sustainable benefits:
Competitive Advantage
Client Retention
Higher Margins
Increased Growth
Improved Company Culture
Higher Business Value
The reason these benefits are experienced by a "Trusted Advisor" company is that the perception by your clients will be the result of experiencing specific "Trusted Advisor" behaviors, every day, by the people within your company. This includes those that directly interface with the customer, as well as employees that support those that deal directly with the customer.
Product differentiation requires continual, significant investment.
"Service" differentiation claims are met with a skeptical eye and often fail to truly distinguish your company, as great service is already expected, and your competitors are also making this claim.
Set your business up for success now!
Contact The Growth Coach today at (513) 405-2421