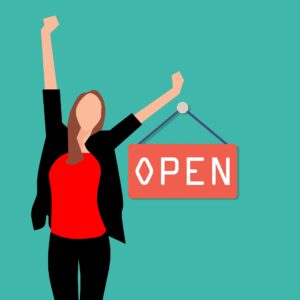 Mom and Pop Shops are the backbone of our communities, but the last 20 years have been tough. With the rise of online shopping and big box stores, many of those small stores have shut their doors. When you add in the pandemic and the economy, small business owners are struggling now more than ever.
This Wednesday, March 29, is National Mom and Pop Business Owners Day. In honor of their holiday, we wanted to take a moment with this blog to share five easy ways you can support your local Mom and Pop Shops.
Be Patient and Understanding: Most small businesses don't have giant warehouses filled with every type of product from every brand or a big back room filled with extra stock. They also don't have as large of a staff. Sometimes mom and pop shops won't have exactly what you're looking for and, in today's world of logistics nightmares, it might take them a while to get it back. We're all used to getting what we want when we want it, but helping your local businesses be successful sometimes requires a little bit of patience and understanding.
Write Reviews: If you're happy with your purchases or have a great experience with a mom and pop shop, take two minutes to tell the world about it. People aren't Googling Amazon before they place an order, but you can bet they are looking at the reviews of your local businesses. Writing a great review on Google, Yelp, Facebook or whatever site you use can make a huge positive impact on helping your local business find new customers.
Tell Your Friends and Family: While we're on reviews, take the time to tell your friends and family about the positive experience you had too. Snap a selfie and post it on your Instagram. Bring that great bottle of wine you picked up to your next holiday. Grab a gift certificate for that next birthday gift. Your friends and family are going to trust your word-of-mouth review more than anything they find online and it makes a difference.
Show Up: Lots of mom and pop shops sponsor local events, set up at street festivals, participate in city flea markets and host donation drives. They are woven into the fabric of our communities. But that time, money and energy is only put to good use if people show up to participate. If you are available to go to those activities and support those events, it's a great way to show your support for your community's mom and pop shops.
Shop: This might sound obvious, but it's also the thing that takes the most intention. If you want to help your local small businesses succeed, you have to shop at their stores and eat in their restaurants. We know sometimes that means putting on shoes and leaving the house instead of placing that Amazon or DoorDash order – and sometimes their prices are a bit higher – but all the reviews in the world won't matter if they aren't making any sales.
No matter how you show support your local business owners, remember that every interaction, every review and every sale really makes a difference. And, as a franchise, we also want to remind you that franchise owners are small business owners too. Thank you!