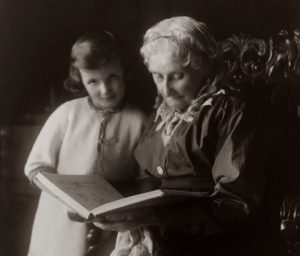 As we celebrate Women's History Month this month and International Women's Day on March 8, we've been inspired to think about some of the amazing women in business history. As we enjoy revisiting some of those big names and their stories, we wanted to share a few of them with you. We decided to rank these by year – there's no way we could rank them by importance. Here they are:
Mary Katharine Goddard (1738 – 1816)
Goddard took over the Pennsylvania Chronicle in 1770 while her brother feuded with financial partners and, in 1774, he handed her control of the Maryland Journal too. That role led to her being named Baltimore's postmaster general in 1775. In 1776, she even printed the Declaration of Independence. While her family business got complicated and she was ousted as the postmaster general, she might have been America's first woman employee.
Lydia Pinkham (1819 – 1883)
Although many of the women on this list got their start by manufacturing products for women, Lydia Pinkham is recognized as a pioneer in women's health. She was an inventor and marketed a herbal remedy for menstrual and menopausal problems. While descendants of her product are still available today, many in the industry mocked Pinkman for her approach to treatment.
Anna Sutherland Bissell (1846 – 1934)
When Bissell's husband died in 1890, she became CEO of the Bissell Sweeper Company. Within 10 years, Bissell was the biggest company of its kind. Bissell was the United States' first female CEO and one of the first business owners to reward employees with pensions and benefits.
Madam C. J. Walker (1867 – 1919)
A daughter of slaves and an orphan at the age of 7, Walker built her business out of nothing. She created Madam Walker's Wonderful Hair Grower in 1905 and eventually expanded into Central America and the Caribbean. Walker held one of the first national meetings of businesswomen in 1917 and carved a path for both women entrepreneurs and the African-American community.
Coco Chanel (1883 – 1971)
Chanel opened her first hat shop in 1910 and, after being recognized for her creativity, started selling additional clothing items a few years later. Today Chanel is one of the world's top luxury fashion brands and Chanel No. 5 was the first perfume to be sold worldwide.
Olive Ann Beech (1903 – 1993)
As the "First Lady of Aviation," Beech and her husband grew Beech Aircraft Corporation from 10 employees to 10,000 employees. She production some of the most popular aircrafts of the 20th century and has earned more awards than any other woman in aviation history.
Estée Lauder (1906 – 2004)
Where Chanel's brand is built on clothing, Lauder is the powerhouse in cosmetics. Her chemist uncle helped her make her first products, which she sold to beauty salons and hotels. Lauder's company later added Clinique, Origins and MAC to the umbrella and Lauder was the only woman on Time Magazine's 1998 list of the 20 most influential business geniuses of the 20th Century.
Brownie Wise (1913 – 1992)
The founder of Tupperware parties, Brownie Wise was a pioneering sales woman who caught the eye of Tupperware's inventor, Earl Tupper. She was hired as the vice president of the company and her approach to marketing is still used by major companies today, including Mary Kay Cosmetics.
We originally were going to include Martha Stewart, Sara Blakely and Rihanna on this list, but since we're talking about women in history for this post, we'll come back to those pioneers for a future blog post!